Heritage Baptist is an Independent, Bible believing, Christ honoring, local church that exists to glorify our great God and to meet the spiritual needs of people in this area. The members of Heritage Baptist Church have a genuine concern for your eternal salvation and your spiritual welfare. Therefore, we preach the Gospel of salvation through Jesus Christ alone and teach the whole counsel of God, all for His glory, honor and praise. We would like to extend this invitation for you to attend our church. We look forward to meeting you.
Daniel B. Troutman, Senior Pastor
Pastor Troutman has been ministering at Heritage Baptist Church since January of 1999. Prior to this, he served as the pastor of Faith Baptist Church of Greater Scranton in Pennsylvania for seven years and as an assistant pastor at Faith Baptist Church in Lebanon, PA for five years. He has received his BS degree in Bible and history from Pillsbury Baptist Bible College and his M.Div from Calvary Baptist Theological Seminary.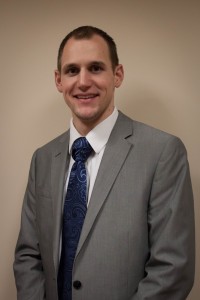 Joseph J. Clark, Assistant Pastor
Pastor Clark's main responsibility is teaching the youth and leading the children's program. He started serving at Heritage Baptist Church in June of 2013. He has received his BA in Pastoral Ministries from Maranatha Baptist Bible College and is currently pursuing his M.Div from Reformed Baptist Seminary.
Concerning the Scriptures
We believe that the Bible, sixty-six books in the Old and
New Testaments, is the verbally inspired and inerrant Word of
God and is the supreme and final authority for both faith and
practice ( I Timothy 3:15-17; I Peter 1:19-21).
We believe that to correctly interpret the Scripture, one
must recognize the dispensational framework of Scripture. This
acknowledges that God has progressively revealed Himself to
man throughout history. Man's responsibilities have varied
with each new revelation given (Exodus 6:3;
I Corinthians 9:1 7;
Colossians 1:25; Ephesians 3:2, 9, 11; I Timothy 1:4; Hebrews 1:1,
2; 7:12; 11).
Concerning the Godhead
We believe that within the unity of the Godhead there are three
persons: the Father, the Son, and the Holy Spirit (Matthew 28:19),
equal in both essence and divine perfection, but distinct in work
(Genesis 1:1; Isaiah 6:3; Matthew 28:19; John 10:30; 14:7-12;
I Corinthians 13:14).
God the Father
We believe that there is only one perfect, living,
holy and true God (Deuteronomy 6:4, 5). He is an infinite
Spirit, the supreme Ruler of the universe and worthy of all
worship (Genesis 1:1; John 1:1-4; I Corinthians 8:6; Revelation
4: 9-11).
Jesus Christ
We believe that the Lord Jesus Christ, the eternal
Son of God, became man, without ceasing to be God
(Philippians 2:5-8), conceived of the Holy Spirit and born of
the virgin Mary (Matthew 1:18-20; Luke 1:35; John 1:1, 2, 14,
18).
We believe that the Lord Jesus Christ died for our
sins as a substitutionary sacrifice and rose from the dead
(Matthew 28:5, 6). His literal, physical resurrection guarantees
both our redemption and salvation (I Corinthians 15:12-19; 1
John 2:1, 2). We believe He ascended bodily into heaven
(Acts 1: 9), and there lives for us as High Priest and
Intercessor (Hebrews 4:14-16; 7:23-25; 9:24).
The Holy Spirit
We believe that the Holy Spirit is a Divine Person
(Acts 5:1-5; I Corinthians 3:16-18; 6:19 20). He convicts the
world of sin, righteousness, and judgment; bears witness to
the truth; is the agent of the new birth; guides, teaches, assists
and sanctifies the believer; indwells them permanently, seals
them unto the day of redemption, bestows spiritual gifts, and
fills for service those yielded to Him (John 3:8; 14:16, 17;
16:7-15; Ephesians 4:30; 5:18).
We believe that the spiritual gifts of the Holy Spirit of
apostleship, prophecy, tongues, healing, and revelation were
temporary and are not to be expected today (I Corinthians
12:4-13; 13:8-11). The Holy Spirit testifies of Jesus Christ and
never leads any person, at any time, contrary to the true
teaching of the Bible (John 14:16, 17; 15:26-27).
Concerning the Sinful Nature of Man
We believe that God created man in His image and likeness (Genesis
1:26). When Adam sinned, the human race fell and thereby incurred
not only physical death, but also spiritual death, separating man from
God (Genesis 3:1-24; Romans 3:9-23; 5:12). Henceforth, all mankind is
born with a sinful nature (Ecclesiastes 7:20; Galatians 3:22; Ephesians
2:1-6, 12) and is therefore under just condemnation to eternal ruin in a
literal hell without defense or excuse before God (John 3:18, 19;
Romans 1:20; Revelation 20:15).
Concerning Salvation
We believe that through Christ's shed blood on the cross
(John 14:6; I Peter 1:18, 19) God has both initiated and
provided salvation from the consequences of sin (John 3:16;
Romans 6:23). It is universally available to all mankind with
no imitations whatsoever (I John 2:2) so that all who
personally receive Him by faith become saved (Romans 10:13;
John 3:4-8; 16:8). Consequently, the sinner is made alive
spiritually and is reconciled to God's favor, thereby becoming
a saint (John 3:16, 36; Romans 5:1, 2, 10; 8:1; 10:9-10).
We believe that regeneration, or the new birth, is that
transformation in man's nature by the Holy Spirit. A new
nature and spiritual life, not before possessed, are imparted,
making the person a new creation in Christ Jesus (John 3: 3-6;
I Corinthians 5: 17; Titus 3: 5; I Peter 1: 23).
We believe that from the moment of regeneration the
salvation of every believer is secure for all eternity. This
security is guaranteed to each believer and is kept by the
power of God (John 5:24; 10:27-30; Romans 8:1, 29, 30, 38, 39;
Ephesians 1:13, 14; 4:30).
Concerning the Local Church
We believe that a New Testament church is a
voluntary and independent autonomous group of baptized
believers who form a spiritual body with Christ as the Head
(Colossians 1:18, 24). They assemble for worship, service,
fellowship, discipline, prayer, teaching, testimony, the
observance of the ordinances and the spread of the Gospel
into all the world. (Acts 2:42-47; Matthew 28:18-20; Acts 1:8).
Each congregation recognizes its own democratic self containing
government for carrying out the will of the Lord
Jesus Christ (Revelation 2:3; Colossians 3:15,16; Acts 20:17;
I Corinthians 3:10-1 7; 12:12-2 7; 5:1-5; 11:2).
We believe that every believer has the responsibility
to join with and be faithful to the program of a New
Testament local church. While the church depends on
individual believers for prayer, support and work, the
individual depends upon the church and its ministries for
Spiritual nourishment, fellowship and the opportunity to
exercise their Spiritual gifts (Acts 2:42-47; Romans 12:3-8;
I Corinthians 12:4-31; 16:2;
Hebrews 10:19-25; 13:17).
We believe that the officers of the church are limited to
pastor and deacons and are to be filled by Scripturally
qualified men of God
(I Timothy 2:12; 3:1-13; Titus 1:5-9).
Concerning Baptists
We believe that the name "Baptist" is a historical distinction (rather
than Biblical) and that they have stood for the same following
principles we dearly espouse:
Baptism by immersion after salvation.




2. Regenerated church membership.




3. Autonomous church government.




4. Priesthood of the believers.




5. Soul Liberty.




6. Ecclesiastical and ethical separation.




7. Separation of church and state.




8. The Bible is the only standard for faith and practice.
Worship
In John 4:24 we are directed to "worship the Father in spirit and in truth: for the Father seeketh such to worship him." Our understanding is that worship is a response to who God is. Hence, the musical selections sung before the Lord and His people will be Scripturally accurate (II Timothy 3:16,17) in order to "worship the LORD in the splendor of his holiness" (Psalm 29:2). When we assemble together as a church body, we corporately worship with intentional purpose, seeking to glorify, honor, and praise God through every part of the church service.
It is our goal to support missionaries with both our prayers and our finances who are engaged in evangelizing the lost, establishing and/or edifying churches, and training qualified men to pastor churches. It is a privilege to invest in missions around the world.
Missionaries to the Philippians
Missionaries to South Africa
Missionaries to Latin America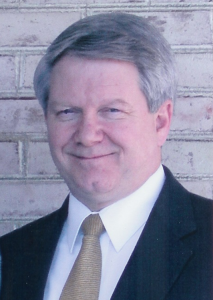 Church Information
Office Hours: Monday – Friday from 9 AM to 5 PM
Church Address: 1 Autumn Leaf Drive Flemington, NJ 08822
Telephone: (908) 788-2672
Email: hbcflemington@gmail.com